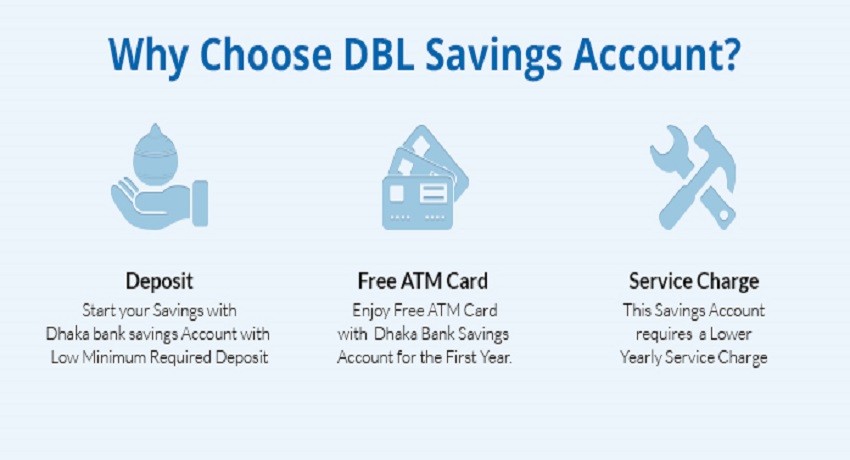 Finding a best bank in Bangladesh for savings account is a complicated task. It will be false when one thinks that it is impossible to find out the best bank. Do you want o register a savings account? Are you looking to get a bank for this?
Dhaka Bank Limited (DBL) is offering you to start an account with great opportunities like as low minimum required deposit and low yearly service charge and free ATM card.
Why you can choose DBL for Savings Account ?
Deposit: If you start an account through this bank, you will get Low minimum required deposit.
Free ATM Card: Get free ATM Card services for the first year
Service Charge: Lowest service charges
Key Features
Minimum required deposit
Yearly service charge
Lowest Interest Rate
Maximum withdrawal
Cheque Book
Free ATM card
How to Apply ?
After choosing the bank, you can apply for an savings account. To apply, there are available 3 ways.
These ways are –
Apply Online: The activity of applying can be managed by your mobile phone or pc. If you go through online you can see the following image and fill up step by step
Visit a branch: Many of us don't believe the way of online. If you are one of them, you can go to the nearest branch of DBL. Connect one about your problem and can research about the information about opening an saving account of DBL.
Call: Call to 8801922 101 050 and know the details of all.