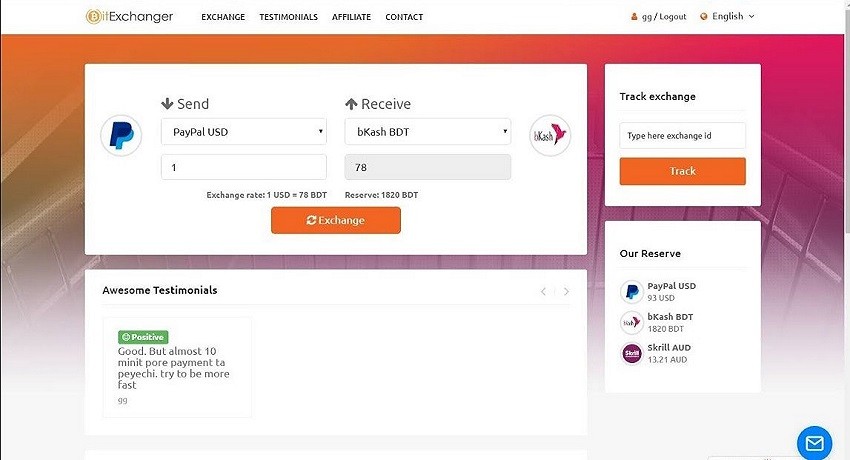 PHP Script
Dollar Buy Sell PHP Script Free Download
বর্তমানে অনেকেই Money Exchange এর ব্যবসা শুরু করেছে. এই পোস্টটি মূলত তাদেরই কাজে লাগবে. তবে আপনারা সবাই শিখে রাখতে পারেন.জানা থাকলে মন্দ কি? আপনি শিখলে অন্য কাউকে বানিয়েও দিতে পারবেন. আবার আপনি নিজেও চাইলে Money Exchange এর ব্যবসা শুরু করতে পারেন. একবার পরিচিত হয়ে গেলে বেশ ভালোই উপার্জন হয়.
Free download BitExchanger PHP software for creating Money or e-Currency exchange website with BitExchangerPHP script. BitExchanger support unlimited currency also you can add your Local currency. Exchangesoftware.info Publish this Script.
Main Features:Responsive design with Bootstrap, jQuery calculator for fast calculation, Multilanguage System, Email template, Support RTL, Automatically get fiat to fiat rates, Affiliate program, Testimonials, Reserve information, Operator status, 3 steps for account verification, SSQL Security, Nice UI, Email notifications for every exchange status.
Administrator Features:Full admin dashboard Can process exchanges, manage users, manage withdrawals, manage testimonials, manage gateways, manage exchange rates and much more try admin panel.
Account Verification:Email verification, Document verification (Require admin approval of documents), Mobile number verification you Can be turned on/off every verification
Noted it:
This content was collected from various sources on online where it is free. If it is your content thenContact with usreferring the content url. We will remove this content as soon as possible.
We are not responsible for this script.