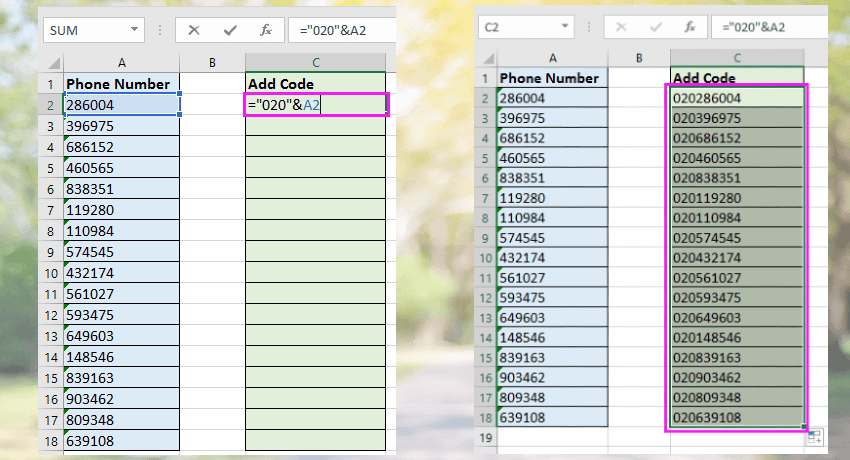 Tips and Tricks
How To Add Country/Area Code To A Phone Number List In Excel?
Add Country/Area Code To A List Of Phone Number With Formula
Select a blank cell next to the phone number, take instance, C1, type this formula ="020″&A2 into it, and press Enter key, the drag the AutoFill handle from the right corner of the cell down to fill this formula to the cells you need. See screenshots: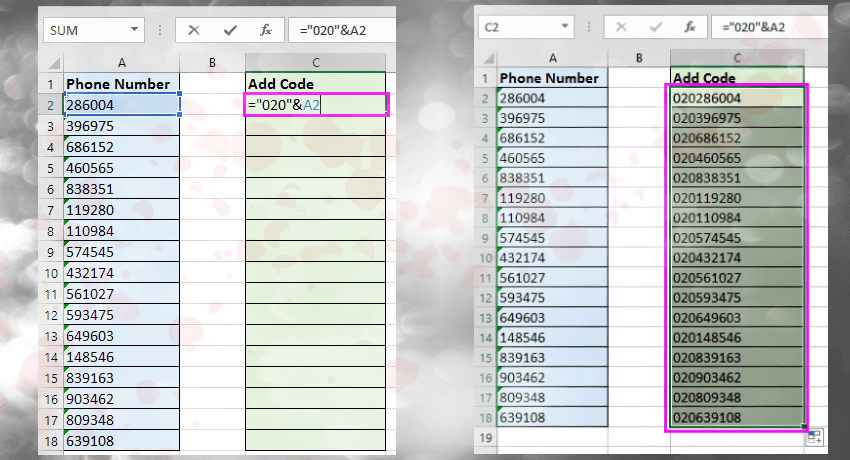 Tip:In the formula, "020"is the area code or country code you want to add to each phone number, and A1 is the cell you want to add code number, you can change them as your need.