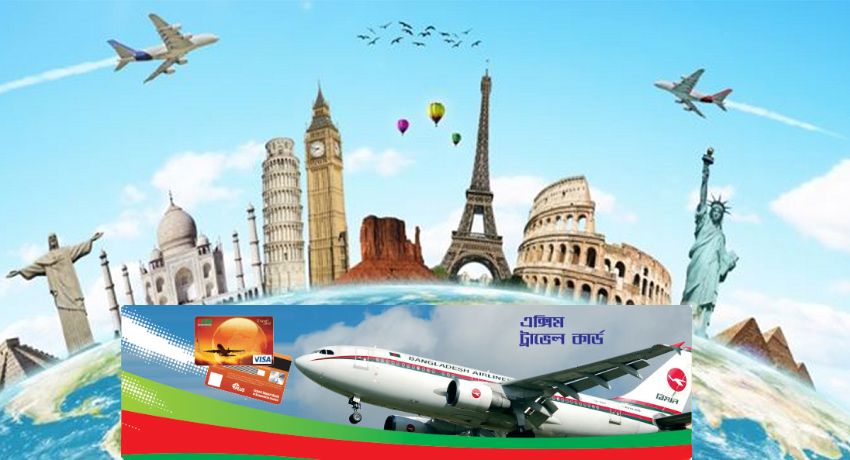 Card
EXIM Bank TRAVEL CARD
EXIM Travel Card is a VISA Card both for EXIM and non-EXIM Bank clients. Any Bangladeshi of at least 18 years of age holding a valid Bangladeshi Passport can take this card.
Limit
As per Bangladesh Bank Travel Quota Policy, anyone can enjoy the maximum limit for any of the countries in a calendar year.
Issuing Fee and Validity
BDT 300+ 15% VAT and the card is valid for 5 years and is renewable for every year.
Benefits
> No interest, no penalty charges.
> Bank account is not required and unused balance is refundable.
> Limit is up to available personal travel quota.
> Worldwide access to over 8.5 lac VISA ATMs and over 2.5 crore VISA merchants.
Secure Transactions
It's a PIN-based card which ensures your card's security during ATM transactions. There are also a signature and photo of card holder that confirm the ownership of card to POS Merchants
A 24-Hour priority Customer Service is available so that you can avail support and assistance anytime, anywhere
Personalized
It's like using a credit card but with your own cash. The Travel Card is personalized with your name for your own security. After applying for a card at any of our branches, it will be ready for you within the next five working days.